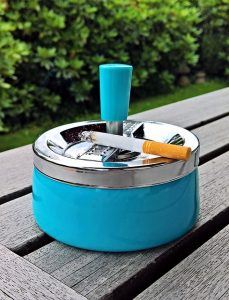 Smoking is a habit which is becoming more and more notorious. Its bad reputation is supported by strong arguments which usually portray serious and long term health effects. Anti smoking campaigns are addressing their messages to smokers louder and more efficient than ever. Nonetheless, all around the world there is a great percent of people who smoke and can't seem to get rid of this nasty habit.
Why Bother and Quit Smoking?
There are plenty of articles and scientific studies which explain the negative effects of smoking: bad breath, smelly clothes, yellow teeth and fingers are nothing compared to different types of cancer one who smokes has a risk of getting. Apart from all these side effects of smoking, think of the money you could save each year by not buying a pack of cigarettes per day.
It's not easy
No one said that giving up this kind of habit would be easy for anyone. But, for those of you who actually decide to do so, the key is to be persistent. And, there is one little thing that may be quite handy here – the electronic cigarette. That's right. No more nicotine patches, inhalers or nicotine gums.
Many researches have shown that using electronic cigarettes helps people quit smoking. There is a variety of them, and you can start with those containing nicotine. After a while, you can gradually turn to those with less nicotine, and finally start using cigarettes without a trace of it. This way, it will not come as a shock to your body to cut down on nicotine at once.
Once you find yourself comfortable with vaping, you can start experimenting with different kinds of flavors or even lower the strength of the cartridge. This way, you will slowly and gradually decrease your tobacco addiction without even noticing.
Is it really money-saving?
You should not even be in doubt with this. A research has been conducted in the United States in 2015, according to which smoking a pack of Marlboro Red will cost you from $2,650 to $4,928 per year. The amount varies because the price of Marlboro pack is not the same in all states. But, this is only the case if you smoke only one pack of cigarettes a day.
However, if you turn to vaping you can lower down your costs to $1,480, including all the gadgets that you need – cartridges, mods, tanks, and toils.
So, after having learned all of this so far, one click would be enough to give up smoking and order your vaping kit.
Here's a few posts from our friends:
Like Us? Sign Up!
Subscribe to get the updates from The Free Financial Advisor.