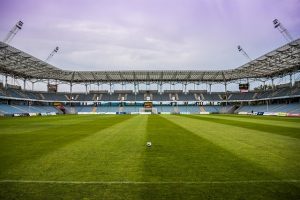 Have you ever thought of becoming a tipster? There's good money to be made – but of course, you have to show quality for your work and understand not only the game, but also how it could turn out. That's where the tricky line is drawn; how do you distinguish the good ones from the bad ones? If you want to make some extra quid, you do have to be better than the average punter.
So what makes a great tipster? It's not an easy question. Furthermore, it does bear some responsibility. Becoming good at what you do takes practice and experience, after all. However, it's not as hard as you may originally think – there's just a process to follow. Here's how to increase your finances by becoming a great tipster.
Questions to ask
First and foremost – do you have the dedication? Nobody becomes great overnight even if you take advantage of a free tipster competition every day; it'll require some energy and time. Secondly, are you just looking at the odds or are you actually looking for value, and thirdly, do you have thick enough skin to be proven wrong, especially during your earlier period? It's a skill that has to be learned, and it takes some character to face the backlash when you're wrong. Dedication is the word.
Openness
Be transparent and open with your followers – don't hide anything; chances are they'll discover whatever it is you're hiding sooner or later. Your followers are your customers, and they should be held in account; they are what your existence is all about. Give realistic expectations, and if you're not sure of your own opinion, say so. It's appreciated.
Be logical
Not only do you have to know the sport and the players inside out, you also have to be able to explain your opinion. Telling your followers that 'you have a hunch' is not appropriate, nor professional. Be prepared why you feel that way, and why they should believe you. It's about looking at every angle and then being able to explain, in a logical way, why you believe what you believe.
Never chase losses
Often a tipster who has had a bad run will throw something easy at his followers, just because he wants to have a win. Don't do that. It serves nobody. Have a formula and adjust it – don't take the easy path.
What makes a great tipster? It's a hard question, because there is no simple answer. It's about combining a number of skills and – equally important – a number of attitudes so that they come together into a professional attitude of success. Never stop studying. Continue to update. Continue to learn. How do you become great? Stick with it through high and low, and work hard. And, along the way, have a lot of fun.
Like Us? Sign Up!
Subscribe to get the updates from The Free Financial Advisor.