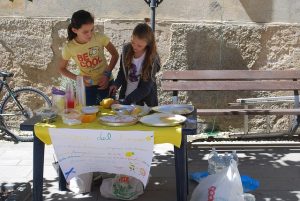 Money is a difficult subject to talk about at the best of times here in Texas. When you include your kids into the conversation, it becomes even harder. But don't shy away from it, no matter how challenging it may seem. Your duty is to help support your children and part of that job is helping them develop good financial skills that can support them later on in life. You might be reticent to open up this dialogue because of your own shortcomings. It doesn't matter how old you are, finances can be tricky at any age. Use this guide to help steer you in the right direction so the both of you can learn together.
Explain the Importance of Budgets
The household budget and your child's budget will look entirely different, but they serve the same purpose. Their budget should detail the amount of allowance they get each week and outline how they expect to spend it. Go online to see how much allowance is appropriate for their age if you're unsure of what they should get. Their budget doesn't have to be as comprehensive as your monthly tally of household income and expenditures, but it should get them to start thinking about their needs and wants in terms of money. Its implementation is also a lesson for your kid. If they disregard the budget you made together, they'll be left without any more allowance and none of their goals met.
Use 3 Piggy Banks
This can be used on its own or to complement a budget, but it can help those kids who respond better to kinesthetic learning. Piggy banks, mason jars, or even Ziplock bags — it doesn't matter which container you use, as long as you make it clear there's one for spending, one for saving, and one for giving. Let them decide how their allowance is split between these three categories as this helps them learn how to plan for the future. The physical act of dividing their money and putting it away into separate containers can help them internalize the lesson.
Let Them Help Grocery Shop
Letting your children help shop for groceries can put into practice some of the principles you went over with their budgets. When you arrive at the grocery store, give them a list of fruits and vegetables they need to pick up and a limit on how much they can spend. As they begin to move through the store, they'll see how much money is spent on everyday objects.
Be Honest
Don't try to hide away any difficulties you're experiencing now or any troubles you may have had in the past. By the time your children are in their teens, you can use these moments as a lesson about adulthood. You won't always be there to bail them out, and they'll need to know the agency they have over their own finances. Explain how different forms of financial assistance work for people in similar situations, and go through the reasons why someone would choose installment loans lenders like MoneyKey over traditional lenders in Texas. Discuss the importance of flexible repayment terms when solving cash shortages with installment loans.
Set an Example
All the talks in the world about money management won't mean much if they don't see you employing the same skills. Let their fiscal literacy be learned behavior. You should be showing them how you make smart decisions regarding your money. Be open with your finances and explain how you use your budget in order to shop wisely, borrow money, and put away savings.
It's never too early to start talking about money. Whether your kids are 3 or 13, there's a lesson to be learned at every age. Sit down with them and use some of the tips in this guide to help turn them into fiscally responsible adults.
Like Us? Sign Up!
Subscribe to get the updates from The Free Financial Advisor.