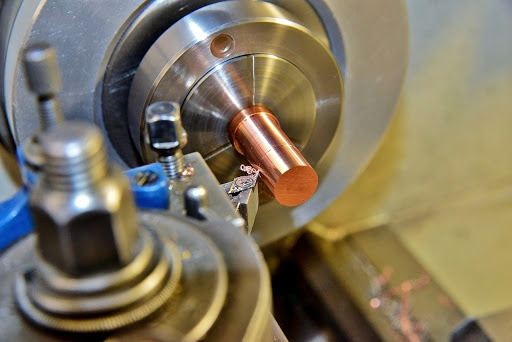 As with other enterprise-level software, there is a lot of confusion going on about enterprise quality management programs. In this post, we'll explain some of the more common misconceptions about EQMS, its capabilities, functionalities, and features. 
We'll also discuss what a high-quality enterprise quality management software possesses, its history, and what goals stand behind the decision to implement it in a corporation. If you want to know more, read on!
A Short History of Enterprise Quality Management Software
Companies did keep the same common best practices and supervising system for managing quality throughout the decades. However, the solutions and software the organizations use for manufacturing and transport of top-tier processes and products throughout the value chain were changed. Enormously. Solutions that once appeared ideal became outdated and powerless at addressing the ever increasing complexities of modern markets.
At first, businesses created spreadsheets for managing quality control systems. With these, companies were able to manually monitor and examine information regarding quality. However, as technology developed, a trend appeared. Enterprises started gravitating toward point quality solution implementation (the majority made in-house) or using enterprise resource planning software with quality modules. 
However, in both approaches, the broad majority of corporations didn't meet the technical and enterprise requirements of multinational manufacturing businesses. This is why today, a lot of businesses have a wide and confusing group of multiple quality systems that can't easily translate into one another. 
Although some improvement was achieved, and particular systems were localized, there's a lack of worldwide visibility companies require to actually have quality control. This is where a new platform appeared — enterprise quality management solutions.
The Definition of Enterprise Quality Management Software
Enterprise quality management software is a type of enterprise-level app developed to enhance implementing a formal system for quality control through management documents and processes corporation-wide.
Companies that are in enormously regulated verticals implement enterprise quality management software in order to have a simpler compliance, risk control, information handling, and fully integrated complaint management into workflow and business processes.
Businesses employ enterprise quality management software either as a legacy software or as a cloud-based platform. The process is based on implementation of a group of integrating modules or as an all-in-one program that can integrate completely with a corporation tech stack.
Features and Capabilities
The particular capabilities and features of cutting-edge enterprise quality management systems can differ, based on the company's size, vertical, and growth stage. Although, some fundamental capabilities are present in the vast majority of EQMS platforms. Based on AssurX data, the five core capabilities of enterprise quality management software are:
Process integration

Flexible systems

Managing and monitoring

Compliance

Quality first
We can also find various other features in most enterprise quality management software. These include:
Cloud-based technology platforms.

BPM-based deployed functionality. The apps are created on a platform that integrates with other apps. 

Already configured for cooperation with other cooperative apps such PLM, MOM, SCM, and enterprise resource planning software.

An Internet-based GUI, form avoidance, role-focused, and concentrated on workflow enhancement.
If your business is seeking the right EQMS solution, you should analyse any system you want to implement based on fundamental capabilities. Of course, you may also examine them for added features we mentioned, depending on your company goals. 
However, you should always think about whether a EQMS platform can provide instant value after you implement it, mostly through fast-adoption of out-of-the-box solutions. Flexibility, reports, compliance, and the capability of critical processes integration may also come in handy, depending on the circumstances that surround your manufacturing process.
Business-specific Platforms
An adequate enterprise quality management software for your business depends on the out-of-the-box value it can give to your organization. You should search for applications designed for your particular industry, corporation size, and growth stage. Also, you should go for platforms that can provide a significant impact on quality-based company culture.
Based on Quality Digest reports, to have an efficient enterprise quality management software, you need to implement it in stages, in a controlled manner, and utilize it behaviorally. If you're searching for different solutions, think about how good do those prospective vendors and their solutions suit your company's business processes, employees, and report requirements.
If a software gives you out-of-the-box value, it needs to create a company-wide impact: on your company culture, procedures, employees, and post-integration reporting, without you having to extensively configure it. Such programs are:
Behaviorally Aligned — SOPs are present at the point of usage, your workers comprehend quality process, precise records and secured data.

Processually Aligned — SOPs, training, and operation comply with current standards.

Reportually Aligned — Enhanced accessibility and perceptibility of performance, corrective actions,

risks

, and information conveying.
The Functions an Enterprise Quality Management Software Should Have
Companies employ enterprise quality management software for a variety of reasons. These include the control of compliance, quickening the investigations of hazardous instances and the following corrective measures, risk management, and also integration of complaint administration into the quality control process. There are even more functionalities that a EQMS can provide:
NC,CAPA — Non-Conformance / Corrective and Preventive Actions

Compliance Control

Supplier Quality Control

Risk Control

SPC — Statistical Processes Control 

FMEA — Failure Mode and Effects Analysis 

Dealing with complaints

APQP — Advanced Product Quality Planning 

EH and S — Environment, Health, & Safety 

Audit control

HACCP — Hazard Analysis & Critical Control Points 

Change administration

Reports

Document management

Calibration control

Worker training

PPAP — Production Part Approval Process
How Scalable EQMS Is?
As your company expands, its quality control process needs to grow also. Enterprise quality management software is often customizable in order to be scalable according to the requirements of the corporation at each and every growth stage. Such EQMSs can accommodate a lot bigger data clusters, automate more processes, support way more users beyond an enterprise's workers, and everything in between. In other words, they possess everything that is needed to enhance quality control at every growth stage. Because the vast majority of enterprise quality management solutions are based on pay-as-you-go pricing plans, your company won't have a hard time selecting a plan that best suits your particular requirements. 
Objectives Behind Common Implementation of Enterprise Quality Management Software
Since there are a lot of company resources involved in the implementation process, opting for a EQMS solution can seem like a troublesome task. On the other hand, with the right training, implementing a EQMS can significantly benefit your business operations. The most common objectives that are behind EQMS solutions implementations are as follows:
The standardization of processes, metrics, and predictions.

The integration of quality control systems from suppliers to end-users.

Having a single worldwide online-based quality control platform.

Being able to listen to consumer complaints.

Empowering employees through more information.

Enhancing productivity.

Having a singular source of information.

Enabling information sharing and constant enhancement.

Providing accessibility of real-time company data to every stakeholder.

Enhancing the "one corporation" culture.

Remaining agile enough to adapt to changing market circumstances.
Complex Reports
Corporations from pharma, biology, healthcare, and medical device verticals have to think about how to comply with harsh regulations and requirements for reports, including record keeping, audit trails, and control accessibility of sensitive information. Although such reporting functionalities are key capabilities of most EQMS solutions, it's crucial to find a software "traceability" or report capability that is ample for high-quality business intelligence.
When you update an SOP, it's easy to find previous document versions and take another look at edit history. Your EQMS system should provide smart links between files in order to lower manue rework tasks.
(Visited 6 times, 1 visits today)