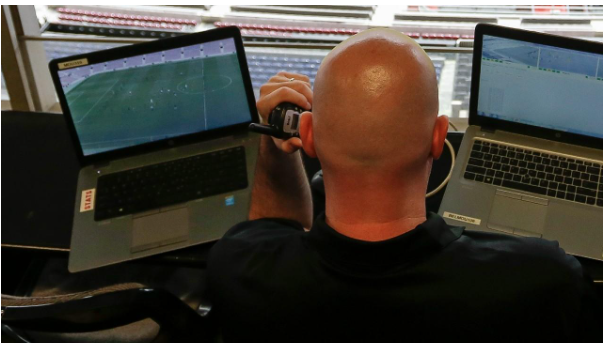 Are you one of the billions of people worldwide with an active interest in professional sports? You may love the NFL, attending as many games as possible, purchasing the latest team merchandise, and subscribing to live-streaming apps to watch your favorites perform on the road. Following sports can be an expensive business, meaning many must be selective in how they follow their passion. The travel bills and merchandise expenses soon add up during the season.
You may have a more relaxed view of sports, hold an interest in the results of your local soccer team, or watch only the biggest horse racing events live on TV. Follow the Kentucky Derby, for example; take the best sportsbook offers and predict the result. You'll see thousands of people at the venue, boosted by the millions watching worldwide on television and live streams. Many followers only show up for the biggest and most exciting events, and that's okay, too.
There's another way you can showcase your passion for professional sports and keep pace with the latest results. A much less expensive way that could provide a welcome addition to your income or even a new career path. In this article, our content team explains how you can combine your love of football, soccer, boxing, or basketball with a desire to earn a steady income through a fulfilling career. Keep reading as we explain how you can find a job in sports and secure a reliable payment stream. It's easier than you might think.
Times are changing
Just a few years ago, professional sports was almost a closed shop with millions locked out, forced to watch their team and favorite athletes from the sidelines. Unless you were an all-American sports star like Floyd Mayweather or an international icon like David Beckham, sports offered little more than interesting viewing. Only the leading high-street shops sold sports equipment, including Nike and Adidas. Match or ringside reporting? A luxury reserved for famous journalists working for world-renowned publications.
Times change, and the professional sports industry doesn't stand still, not even for a second. You'll find evidence of that in how technology has changed the NFL, ATP, WTA tennis tours, and Premier League football. The best example of sport's progress through technology is visible in the ongoing VAR debate that rages across the United Kingdom. Is there any room for more tech in soccer, and should officials watching video screens miles away in an office be trusted with making potentially game-changing decisions?
Regardless of which side of the fence you're on regarding VAR, tech shows just how fluid soccer and sports in general are and how it'll never stop progressing. The pro sports industry is now more open, inclusive, and accessible than ever before. Is it time you turned your passion for sports into an income? More people have made the leap of faith, turning their hobby into a profession, and in this article, we explain how you can do the same using just your laptop.
Keep reading as we detail three ways you can make a living through your sports knowledge and passion for the industry. Some suggestions require funds to get your business moving, while others require commitment, dedication, and an unrelenting love for sports, teams, athletes, and fans.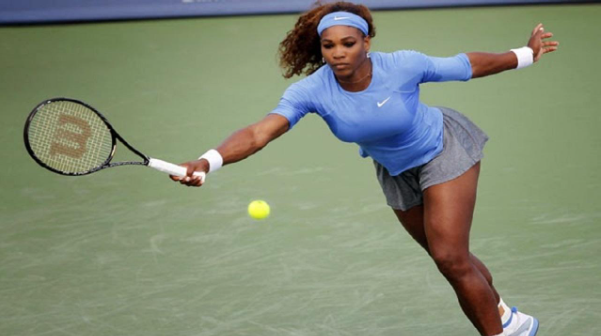 Affiliates
The biggest sports teams in the world are also major businesses, generating billions of dollars each year in profits. Their influence extends far beyond the sidelines of a soccer field. Clubs like Manchester United have dedicated fans across the United Kingdom, the United States, China, Australia, and more. Those fans are also known as consumers, and they're eager to purchase anything from matchday tickets and merchandise to TV subscriptions and even crypto. Several Premier League teams have crypto tokens fans can buy to spend or save. But where do you come into the equation?
The top teams are eager to attract new fans, followers, and consumers, and that's something you can help provide. Join your favorite team's affiliate program and help drive business to their site and app with the promise of earning commission on all sales. Similar to the 'refer a friend' program run by many online businesses, you can push customers from your website or social media fields to club channels, and if they purchase anything from tickets to shirts, you'll get a cut.
Publish a blog
Millions of people now own and run blogs, covering all subjects from affordable heating for your home to watching tonight's big game from the Premier League for free. Creating a blog is inexpensive, taking only time and effort. It's no easy task, but if you make a blog, promote it in the right way, and gather a sizeable following, you could use sports teams to help monetize your pages.
Suppose your blog offers reliable and professional predictions on the NBA. You can preview the game, give your pick on the winner or handicap, and post links to bookmakers, the club's ticket pages, or famous sports sites, including TV broadcasters. There are several ways you can use your sports blog to attract an income. Run affiliates to all companies relating to sports, charge a weekly or monthly subscription to your readers, or post paid advertisements on your pages, including banner ads. The more popular your blog, the more cash revenues available to you as a blog owner.
Sell products
The final option is to sell club merchandise on your e-commerce site. That approach is a tried and tested way to earn an income, and you can sell all manner of products, including soccer balls, boxing and combat sports equipment, training tops, sports tutorials, and more. There's no limit on what you can sell on your site and the potential profits.
Look for cheap vendors or companies that can make your products more affordable than the competition, then ship them to your house, add packaging, and re-sell at a profit. Selling sports products is fast becoming a crowded market, so find your niche and start working harder than the competition.
(Visited 5 times, 1 visits today)