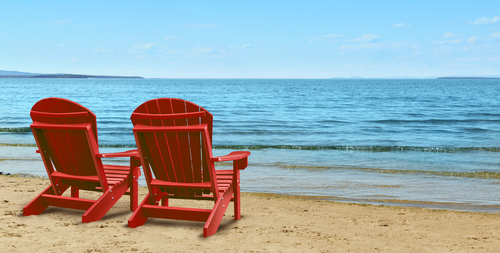 One of the top five factors that contribute to choosing a place to retire is weather and number of pleasant days a year. It's no wonder that six Florida towns make the top ten list for best places to retire.
Whether you want to retire to warmer weather or beachfront living, figuring out what you can actually afford is an issue for any retiree. Here's a look at how to break down your retirement goals.
Determine Your Budget
Figuring out your budget shouldn't just be an exercise at looking at your bills and planning accordingly. Start downsizing your current lifestyle and figure out what you need and what you can live without. Selling off your house may yield savings in the bank, but the cost of paying off your mortgage, realtor fees and packing up your house could eat up more of your cash reserve than you realize. Remember to factor in moving costs, an emergency fund, ongoing health care and any reserves for assisted living for down the road. Try living off of the income number you have in mind to see how doable it is.
Figure out Your Retirement Location
The beach is a fantasy, not a reality, until you determine the location and move forward with committing to your new town. Retiring near friends or family gives you a built-in network and comfort zone as you get adjusted to your new home. Or you may want to say bon voyage and go coastal living instead.
But is it affordable? Your beachside paradise in Santa Barbara, California, may look nice on paper, but be out of reach in real life. In comparison, Miami, the islands off of Georgia or North Carolina or Mexico could offer more affordability and flexibility. Remember to consider the tax benefits of moving to no-income tax states like Florida or Texas. Visit the areas you're interested in for a few months to see if it's a fit for your new home. If you're still not sure where to start looking for retirement, try a site like FindYourSpot.com to break down your preferences and goals to get a list of matching locations.
Look for Beachside Alternatives
Now that you have a budget and location in mind, figure out what's realistic. Don't give up if a beachside home isn't immediately within your reach. A condo or apartment near South Beach in Miami could give you what you're looking for without the skyrocketing expense. ForRent can help you with your apartment search to come up with affordable options.
Get creative with your options and think about living in a boat, in a beachside trailer home or alongside a lake. Some boats can be docked for free for a limited period of time in an area like Puerto Rico or the Caribbean before moving to a nearby island and back again.
Create Extra Income Opportunities
Just because you're retired doesn't mean you can't earn extra income to make your retirement more comfortable. Beachside locations are in high demand on sites like Airbnb
and VRBO. Rent out your extra room (or your whole home while you're away visiting family) for a chance to earn big. Using your former business expertise to consult or offering tours to senior citizens of your area are also ways to generate extra income without disrupting your leisure years.