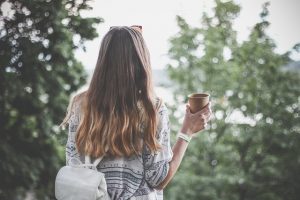 Surprisingly, millennials aren't as fickle as us older folks like to think they are. They don't all go from one place (or product) to another and not stick to any one thing.
According to a recently released study on credit card habits, most millennials rather have all their financial products (including cards) with one bank only. Even more so than older generations like baby boomers and gen X folks. Yes, you read that correctly. Even with all the options (and very enticing offers) out there, millennials are mostly likely to stick around with one bank and their products.
The question that begs to be asked is: is this loyalty to banks a good thing?
Lack of Financial Education
Not to insult anyone, but millennials might be loyal to a certain bank or credit card because some millennials don't know any better. Maybe some millennials aren't aware of the myriad of tools out there that can help them compare credit card rate and rewards. Perhaps they're aware of these tools but they just don't know what criteria they need to be looking at. Or they're blindly listening to someone at their bank and it's easier than spending time researching.
Whatever the reason may be, this loyalty can translate into financial disaster. For example, you carry a balance on your credit card. Instead on focusing on a rewards credit card, you should be focusing on getting a card with the lowest rates possible so you're not paying more interest than you have to. Or let's say you want to score free travel, then your focus should be on cards that can help you maximize points. If you pay off your balance every month, then it doesn't necessarily matter what the APR is.
Even bank fees should be taken into consideration when someone is looking for banks. With a myriad of options available, there is no reason why someone should have to pay bank fees if they don't have to.
Their Bank Just Rocks
On the opposite spectrum, loyalty is a good thing if the bank a customer is with is top notch. That is, they are constantly improving their customer service, products and actually listening to their customers. There are some pretty innovative companies now that genuinely want to help by providing free financial advice via blogs or coaching like Capital One does at their cafes.
In this case, loyalty is definitely earned and not just gained because of someone's lack of financial education. In this case, these companies deserve your attention and loyalty. These banks could also have credit card options at all ends of the spectrum. It could mean that one day you need a secured card, but now can move into an unsecured one and your bank has that option. Or it means they have different services that help you invest your money or options to help you do banking more efficiently.
Bottom line is, if loyalty is actually earned, then millennials who actually take the time to do their due diligence is doing pretty well.
Like Us? Sign Up!
Subscribe to get the updates from The Free Financial Advisor.