"In investing, what is comfortable is rarely profitable – Robert Arnott."
Do these words ring a bell?
If yes, you're among thousands of investors looking for a robust financial future without taking risks. With financial markets toppling every other day, the sentiments of the investor across the globe is gloomy. Investing may seem a daunting task in the COVID-19 crisis, but it's not a terrifying ordeal.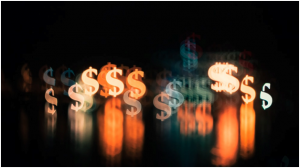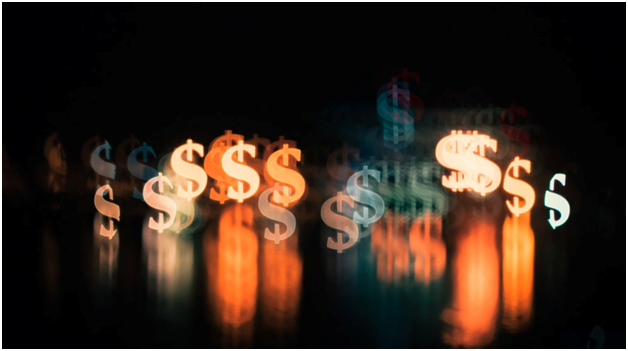 You don't have to be a Warren Buffet to invest because you can start investing no matter how much you have saved. 48% of working American adults save no more than 10% of their annual income. You can start with this 10% and achieve financial goals to increase your saving.
Smart investment is not a get-rich-quick technique; it's a way to grow your existing wealth consistently. The investment strategy you choose depends mainly on time for investing, your risk-taking appetite, liquidity needs and investment goals.
In this guide, we have listed five smart ways to grow your hard-earned money even with market volatility.
1. Robo Investment
Whether you use Alexa or Siri, robots have become an integral part of the technological world. And the financial sector is no different. Their latest buzz word 'Robo-advisor' has finally joined the mainstream. Robo investing is creating rippling effects because it's an appealing investment solution, especially for the beginners who don't know where to start.
Robo-advisor has brought a paradigm shift in the cost of investment management and advice. Robo investment services use intelligent AI algorithm-driven program to select investment for you based upon the following:
Risk-taking capability
Expected level of return
Timeline for investment
Based on these factors and without human intervention, the advisor selects a portfolio of ETFs. Instead of investing in one fund, it creates a diversified portfolio of ETFs, thereby reducing your risk.
Benefits:
Unfazed by market emotion: These platforms' decision is based on real-time statistics and not just a single black swan event or short-term market condition.
Creates a diversified portfolio: It creates a portfolio of products catering to different risk levels.
Excellent long-term investment: Even with the ongoing pandemic, long-term investment horizon remains secure.
Low cost: Most Robo-advisors charge anywhere between 0.25% – 0.5% per year.
Statistics: By 2025, Robo advisory market is likely to reach over $16 trillion assets under management, close to three times the amount of assets managed by the largest asset manager.
2. Real estate
According to Andrew Carnegie, 90% of millionaires generate their wealth by investing in real estate. It's an incredible figure to get you on your feet and start building wealth.
For a long time, the sector has been in the doldrums, with investors preferring equity and the stock market. But the current economic turmoil has changed the game making real estate investment a smart way to get rich. It increases portfolio diversification, provides another asset class, and reduces the risk.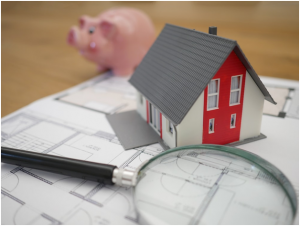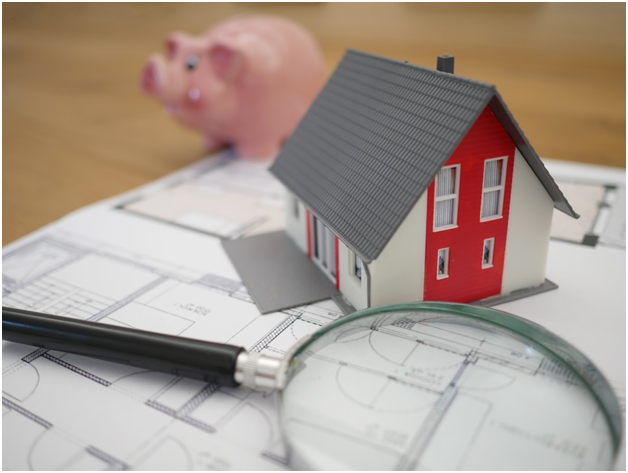 Source: https://unsplash.com/photos/NpTbVOkkom8
Using these three ways, you can make money from real estate:
Increase in the property value
Passive income through renting the property
Profit generated from business activities on the property
Apart from generating wealth, it's a turnkey solution to your investment strategies because of the bouquet of benefits it offers.
Benefits
Tangible asset: It's the best high-value tangible asset as stocks can dip to zero, and the value of your car depreciates over time.
Increases portfolio diversification: An investment home is likely to offset other high-risk assets' volatility, thereby reducing risk and increasing diversification.
Cash flow for retirement: Income from the rental properties can help supplement cash flow for retirement.
Hedge against inflation: Investment properties are an excellent hedge against inflation. The property's value rises with rising inflation, thereby protecting you from short and long-term inflation.
Tax benefits: It provides tax benefits through depreciation, which elevates the returns.
Statistics: According to NCREIF, the return on residential rental properties in the US is 10.6%, and for commercial real estate, the return is 9.5%.
3. Peer-to-Peer Lending
With fixed income paying like peanuts, stock market fluctuating, low-interest rates, and consistently increasing inflation, investors like you shift their focus to peer-to-peer lending or P2P lending. It has now become a mainstream asset class. P2P lending connects investors like you with borrowers through a lending platform.
You can invest in P2P lending in the following ways:
Invest in a particular loan
Invest in a portfolio of loans
It's different from crowdfunding as the latter works on equity-based investment, whereas P2P lending is a debt-based investment. It presumes that the borrower will repay the amount in given time duration. If you are looking to invest in P2P loans, there are a lot of different international Peer-to-Peer lending sites to consider. You can also just go with Lending Club or Prosper – some of the most popular platforms in the US.
Benefits
High returns: The returns are much better than other investment types. Some investments can even result in double-digit returns.
Highly-accessible: The online platform offers a seamless transacting experience, which is entirely safe to use.
Reliable credit evaluation: Most platforms use reliable algorithms to verify the FICO score to determine the borrower's creditworthiness. It results in fewer borrowers not repaying the payments.
No mediator: By removing the banks or other financial institutions, P2P lending ensures that investors get most of the interest paid by the borrowers.
Statistics: The P2P lending platforms have witnessed a 32.5% growth rate from 2014 to 2019.
4. 401(k) Plan
For a comfortable, fun, secure, and care-free retirement, you need to create a solid financial cushion to fund it. With the 401(k) retirement plan, you can invest a part of your paycheck and ensure high-returns after retirement. The icing on the cake is your employer may choose to match a percentage of your contribution. It provides a golden opportunity to save for retirement while lowering the tax burden on the savings.
Achieving your retirement dreams won't happen accidentally, and now is the time to start investing for a prosperous old age.
Benefits
Saves tax: Contribution to the 401(k) plan is made before deducting the federal taxes. As these contributions are pre-tax, it reduces the taxable income and you pay less tax.
Maximum control: You can contribute as much as you want. Plus, you have the flexibility to change the contribution at any time.
Long-term investment: Instead of simple interest, you get compound interest on the saving. Compounding has a significant impact on long-term investment plans.
Transferrable: Based on your plan, you can transfer the 401(k) account from one employer to another.
Statistics: As of 2019, Americans have invested $6.4 trillion in the 401(k) plan. The early you invest, the more benefits you will reap.
5. Precious Metal
There is no harm in adding a metallic shine to your portfolio. It not only makes the portfolio alluring but also diversifies the investment, thereby protecting you from the economic turmoil.
Precious metals like gold, silver, and palladium are hard assets and carry intrinsic value, making them a relatively safe bet. Furthermore, since the starting gold has never been worth zero and maintains its intrinsic value irrespective of the market condition.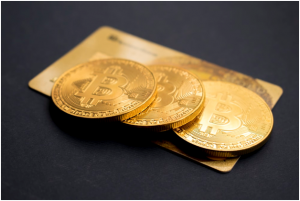 You can buy precious metal in two forms:
Buying the physical form like bars, coin, or jewelry
Through financial products like ETFs, bonds, mutual funds, futures contracts, or stock of mining companies
As these offer different risks and rewards, a small portfolio allocation ensures a larger gain in the long-term. You can harness the volatility of the precious metal to accumulate wealth.
Benefits
Hedge against inflation: Precious metals maintain or increase their value over time even when the currency's purchasing power reduces. It works as an excellent hedge against inflation.
High returns: Due to COVID-19, the prices of precious metals saw a tremendous jump in 2020. It's an example of how solid is an investment in precious metals.
Limited commodity: It's a limited commodity due to which the demand is always high, and it's less likely to fizzle out any sooner.
Statistics: According to Statista, the return on investment for gold was 235.75% in 2019.
Wrapping Up
In this article, we have listed five smart ways to invest your hard-earned money.
The best investment option varies from individual to individual as it depends on the financial goals and risk-taking capability. While there is risk associated with every type of investment, doing your research and understanding your goals will help you make the right decision at the right time.
Be prepared to do your homework and search for an investment option that fits your long-term and short-term investment goals.
Investing in the future is not easy, but it's worth the efforts and pains. Using any one or all the above smart investment ways, you can provide financial security to your loved ones and live a tension-free life.
Have a judicious mix of investments while keeping time-frame, taxation, and risk in mind.
Start investing today for a better future tomorrow!
(Visited 52 times, 1 visits today)