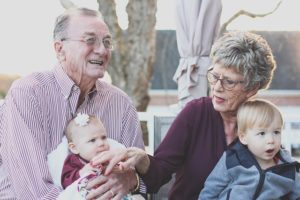 Granted, starting a business when you're retired may not be at the top of your list of things to do. The likes of vacations, visiting friends and family, or even just gardening will be at the top of your list instead. However, if you've always had a business dream that you've wanted to pursue, it could be the perfect time to entertain the idea, and here are a few reasons why.
1.     Earn Yourself an Excellent Income
Money isn't going to come to your door thick and fast, if at all, but it could be the retirement funding you need to retire properly. It will take a few more years of demanding work to achieve, but it can be done as many people in their sixties have shown. Unless you're lucky, retirement settlements don't go a long way, so a business could well be the answer to financial freedom for good.
2.     Give Yourself Something to Do
We all want to retire and sit on a yacht for the rest of our days. However, when we eventually retire, we often find it very boring because we are so used to working full-time. This doesn't influence everybody, but it does have an impact on most people. Consider starting a business to keep yourself busy – it doesn't even have to be a full-time venture so you could spend the other few days of the week cooped up in bed!
3.     It Will Help You Help Your Health
Sitting around all day isn't going to benefit your health and fitness. If the only exercise you did get was from working, you're not benefiting from relaxing all day, every day. Starting a business could get you out of the chair and it could help you get in shape with the benefit of a longer lasting life. Starting a business won't just help you physically; it will also help you mentally and give you something to think about.
4.     Start Whatever Business You Want!
The world is your oyster when it comes to starting a business, especially when you're retired. You'll be able to use that life experience to give you an edge over your competitors, whoever they may be. You can start a business you have an interest in or you could even choose to partner with someone else to make the venture less stressful – your business opportunities are endless.
5.     You Can Develop Your Skills Further
Just because you're older doesn't mean you should stop learning. A new business venture could put you on a completely new learning curve you've never experienced before. For example, you could study for your masters in business administration online using the New Jersey Institute of Technology, or obtain your MBA in information technology to give your business more chance of success.
Don't let your age put you off starting a business – it could end up being the start of your life all over again. Many retired people have started a business and have made an enormous success of it, and there's nothing from stopping you from doing the same.
Like Us? Sign Up!
Subscribe to get the updates from The Free Financial Advisor.