Looking for ways to increase your profit margins this quarter? You might want to start by evaluating your current expenses. From payroll to inventory and utilities, you probably have more cash flowing out of your business than you might think. But a close look at your bills could be just the wakeup call that you need…
If you do find that you're overpaying on your expenses, there are a few things you can do to cut costs and get your profit margins back on the upswing.
1) Integrate and automate
Unfortunately, a lot of your time as a business owner is spent performing mundane tasks that don't really help you move the needle on your bottom line. But thanks to modern technology, there are plenty of ways you can cut down on wasted time and money. One of the most effective strategies is to automate your operations using software. There are tons of industry-specific programs that can help you organize data, schedule daily tasks, and store important files so you don't have to occupy so much office space.
Let's take a look at a few examples:
Finance and taxes
If you work in the finance industry, you know that storing client information security should be among your top priorities, and you know that losing this information can be a huge problem for your business. A cloud based tax software for accountants can help you stow data and tax forms away securely saving you time, space, and money.
Nonprofits
Nonprofits are particularly challenging when it comes to organization management. Typically, nonprofits have a limited budget and resources, and a lot of information to keep track of including donations, members, and events. A fundraising growth platform can help you track your contacts, manage donor initiatives, and evaluate fundraising goals throughout the year without having to hire someone full time to do the job.
Hospitality
Hotels and restaurants generally have tons of employees to manage—far too many to check-in with on a regular basis. An HR management software such as Zenefits, Bamboo, or Zoho can help you monitor employee hours, schedule payroll, and ensure you're complying with employment regulations on a federal and state level.
2) Minimize operational bills
In addition to overspending on labor resources, many businesses are spending far too much money on office and other operational expenses such as utility bills. One thing you may want to consider as a business owner is whether or not a remote work operation would work for you. This is a great way to reduce the amount you pay on rent, office supplies, and other expenses.
If you're not quite ready to completely transition out of the traditional office setting just yet, you might want to think about a shared workspace instead.  Shared workspaces or "coworking" offices are basically large commercial spaces that are divvied up between different companies and individuals who rent out offices within the larger space. Different coworking spaces have different setups, so you might find that you just need to rent a conference room part time or that you need a couple of private offices five days a week.
3) Consider outsourcing
Maybe you want to get rid of your office space altogether and would rather pioneer your operation from the comfort of your living room. If this sounds like the ideal work environment for you, you might want to consider hiring a team or freelancers to help you work on a project basis. Freelancers tend to charge more since they're taxed at a higher rate, but as an employer, you're able to save money on payroll taxes and other expenses that you might have to absorb when you hire staff on as employees.
Keep in mind:freelancers have a bit more "freedom" when it comes to working for their clients, so be sure you have an explicit contract in place to hold them accountable for the work that you've agreed upon. You can use a freelance management platform to help you send pay invoices, track work, and communicate with your team.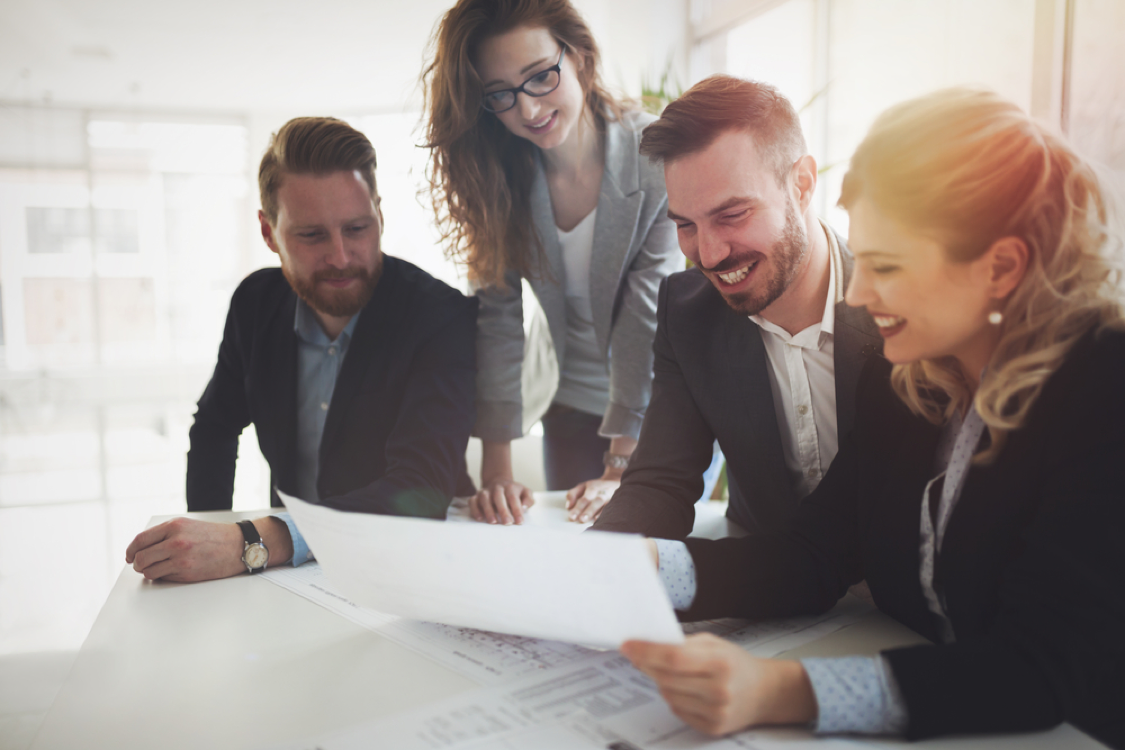 Takeaways
You know what they say—it takes money to make money—but you shouldn't let your profit margins suffer just to keep your business up and running. Use these tips to help you minimize your expenses and maximize your bottom line this year.
(Visited 12 times, 1 visits today)