Almost the Real Olympics, Only Not As Cool But Way Less Time Consuming
Surprised to see me on a Wednesday, minions?
I'm surprised to see you, too!
But, I'm happy that you're here. How would you like to see the Olympics? The Personal Financial Olympics, that is…
I'm competing in this crazy Olympic thing to win oodles of money ($1,000). I'm going to SHARE HALF THE CASH when we win.
I say "we" because I need your help.
Click here and vote for my awesome post on 7 Financial Hacks to Avoid. It's way better than those serious posts about saving money. Let's show people that personal finance can be fun, huh?
Currently, I'm in 24th place out of about 28 posts. You know what that means? Today could be the day humor in financial planning dies. That'd be sad, wouldn't it?
I bet you're wondering what I'll do with my half of the $1000 WE are going to win together.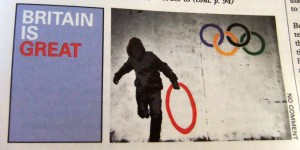 I've gotcha covered, but even better. Here they are:
7 Things I Won't Do With the $500 I'll Win in the Personal Financial Olympics
1) I won't attend the real Olympics. You know the ones? They're in London and there are actually many events instead of just three. They also don't spend their day begging for votes so they can make the finals (although that might be humorous, too….).
2) I won't eat anchovies. But I might buy pizza. If you live near Texarkana, I'll invite you over and we'll have pizza together to celebrate.
3) There's no way I'm going to get a limo and go see a concert. Did I mention I live in Texarkana? I could take you out cow tipping, but we'd still have $450 left after filling up the tank of your truck.
4) In no form will I run for public office or donate the money to a political campaign. It's only $500, not $500,000. Even if it was, why would I waste my money donating to "none of the above?"
5) I won't get a ridiculous mullet. But I might shave my head.
6) I won't buy a bottle of wine. I'll probably buy two.
7) I won't invest it. I could buy a few shares of Yahoo! Now that they have a new CEO, I'm sure that's the perfect investment. Or not. Okay, maybe I'll invest it.
Okay, that's my half. What won't you do with your half that we're gonna win together?