Home
»
Death & Taxes - The Free Financial Advisor
Popular Posts
Recent Comments
Twitter
WTF Wall Street Word: "Don't Fight The Fed." Muscle Beach Or Bust. via @makinsensebabe
http://t.co/TAmicS7WTC
It's strange when my favorite team (Tigers) play my adopted favorite team (Rangers) and I find myself cheering against my home team...

2013/05/19 20:05 by web

In line to see Spamalot at our local community theater. Great entertainment and low price.
Networks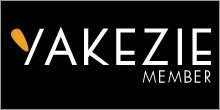 Blogroll