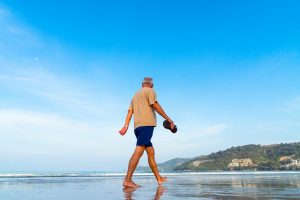 Many people tend to get rid of a few types of insurance when they reach retirement age. Some get rid of the policies because of a limited income and some people let the policies slip because they feel there is no longer a need to secure the coverage.  Every person's situation is unique.  Not everyone will need to keep all types of insurance they have throughout their career when they transfer in to retirement.  There are several types of insurance that many people should still secure even as they move in to retirement.  Here are some tips to consider the next time you go to look for a life, landlord, disability, long-term care, cyber or even a general liability insurance quote.
Life Insurance
Responsibilities do not retire when you do. Your responsibilities may include a spouse, children, grandchildren or even your elderly parents.  In the event of your untimely or premature death, a life insurance policy can make sure these dependents are properly taken care of.  If you go with a whole life insurance policy than it more than likely has accumulated some amount of cash value and that value is not impacted by the short-term volatility of the stock market.  If this is the case, the policy can provide a stable source of income during your retirement years.
Landlord Insurance
If you own investment property, landlord insurance can provide coverage for property owners who rent out one or more residential homes, apartments, or condos. If you are a landlord, you need to protect yourself from financial loss that can result from damages due to perils like fire, break-in and severe weather.  Depending upon how much you depend on the property for your income it may be wise for you to secure additional coverage for loss of income.  This separate policy can help you in the event the property becomes uninhabitable due to a covered loss. It is also important for you to spend some extra time speaking with your independent insurance agent, in order to make sure you are in the correct workers compensation and general liability class codes. 
Disability Insurance
It should come as no surprise that long-term disability insurance seems to be moving in the direction of the employers may pay nothing toward the premium and simply give workers the opportunity to buy it with their own money via payroll deduction.  A few large employers may still provide the coverage gratis, but an increasing number of employers are lowering the payouts and giving employees the option to purchase more. More people in the workforce are turning to income replacement insurance instead of long-term disability.
Long Term Care Insurance
While disability insurance is a great tool to replace lost income, what happens when you're not earning an income?  Long-term care insurance also covers any costs associated with home care should you require it.  This includes nurses, caregivers, and others offering assistance with daily tasks. It can work as a supplement to Medicaid because Medicaid typically only covers medical-related activity.
Because you'll often be using long-term care insurance when you've already retired, it's important to keep costs in mind. When choosing to continue securing this coverage it is important to consider whether or not you are secure with your savings and investments even with premium payments added to your costs.  If you have enough saved up to cover typical home healthcare costs of $100,000 to $200,000, you may decide to "self-insure" and not need long-term care insurance.  A conversation with a good independent insurance agent should help you determine if you need this coverage.
Small Business Cyber Insurance
If you still own a small business, cyber insurance is essential.  In addition to small business liability insurance, cyber liability and cyber security insurance can make your business whole again in the event of a data breach.  Data breaches have been in the news a lot over the last few years.  This phenomenon is not going to stop for the foreseeable future.  Cyber security will protect the damages to your business and cyber liability will cover your businesses liability to outside third parties who are damaged as the result of a data breach within your organization.
Walt Capell is the President/Owner of General Liability Shop.  General Liability Shop is a rapidly growing national insurance agency with a strong reputation for forward-thinking, out-of-the-box products and solutions for business owners. Walt would like to use his passion for insurance and knowledge of the insurance industry to benefit the small business community.