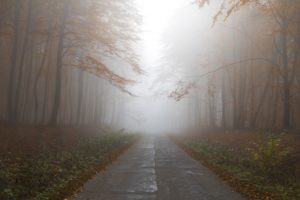 The retirement age has risen steadily over the course of the last decade, as the public sector has struggled manfully to cope with rising inflation and disproportionate increases to the cost of living. This is a trend that is set to continue too, with the Department for Work and Pensions (DWP) claiming that a more aggressive timetable is required to provide clarity for workers and set viable retirement ages for men and women.
According to recommendations, new plans could see the state retirement age increase quicker and by more than was initially expected. More specifically, millions of people currently in their twenties may be forced to work until they are 70 before they become eligible for a state pension. Older citizens may also see incremental rises in the retirement age, with women working until they are 68 and men up to the age of 69.
Taking Responsibility for your Fiscal Future: Taking Steps Towards Retirement
It should be noted that this refers to state pensions only, however, and that there is still every opportunity for individuals to optimise their personal plans for the future. With this in mind, here are three steps that will help you to approach retirement strategically and build a suitable financial nest egg: –
Maximise Your Income Through Investment Plans
When considering retirement, we are often encouraged to think in linear lines that embrace the type of basic pension plans that accept both individual and employee contributions. A 2014 study by the Office for National Statistics, showed that as many as 30.4 million people were members of an occupational pension scheme, an increase of 2.5 million from the year prior.
Diversifying your pension income is key if you want to grow your pension in line with the cost of living. So many investors look to stocks, shares and derivatives that can increase annual returns. There are also options available to suit income levels and underlying appetite for risk, from secure bonds and dividend investments to those with higher liquidity, such as currency trading. If you are unsure of how to proceed, you could also consider investing your money into a managed portfolio, which includes a diverse and predetermined range of assets that is tailored to suit your goals.
Consider How You Will Use Your Funds
While some pensions are renowned for their rigidity, there are others that offer a greater degree of flexibility in terms of how and when funds are withdrawn. So in addition to building wealth and a pension plan, you should also consider the importance of annuities and how you would look your funds to be distributed once they have matured.
Annuities refer to the amount of money that your private pension pays out in weekly increments, while they essentially translate into a weekly wage upon your retirement. An insurance company will look after this and give you a rate depending on how long they expect you to live.
Focus on Eradicating Debt
Building wealth and a viable pension plan is a long-term and strategic process, and one that must work on multiple levels. There is little point increasing your earning potential and organising your pension funds if you are crippled by debt, for example, as this will eat into any additional income that you are able to pursue. So, if you are to save successfully towards your future and achieve financial security, you must first start by eradicating all unsecured debt.
While clearing large sums of unsecured debt can take up to six years (at which point unsettled debts are removed from your credit record), this process can ultimately enable you to commit all of your future, disposable income to savings. It will also leave you with a positive credit score, which in turn can enable you invest in assets such as real estate and build alternative stores of wealth.
This creates greater financial freedom in the future, as you can sell and downsize a large, family property and access a large, lump-sum as a result.