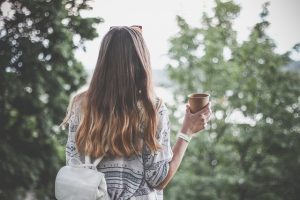 Millennials can be described as the up and coming establishment and this new financial generation certainly has its own rules and attitudes when it comes to money.
Here is a look at how millennials view their financial obligations and options differently to previous generations and what that means for our future relationship with credit and money in general.
Heading towards a cashless society
Previous generations would have done a week's work and picked up an envelope containing the cash they had earned for their endeavors, which would then have been divided up according to what it was being used for, paying for rent, groceries and anything else.
Millennials are a new financial generation in a lot of respects and one of the noticeable differences is the fact that cash seems to be rapidly disappearing as a payment option. Instead, many millennials will use their phone to transfer money and make payments either direct from their bank or by credit card.
One of the aspects that this generation can have issues with is how to choose the right card.
Millennials have more options when it comes to credit cards and other forms of borrowing than their predecessors but that doesn't make it any easier to work out what is a sensible balance and how to make the best use of the credit available.
The right number
One area where this new financial generation appear to be looking for guidance on is how many cards should they have in their wallet?
If you have a stack of cards at your disposal there is every chance that you can lose control of your finances and build up a sizeable level of debt if you are not careful. The ideal scenario is to have payment options and a line of credit available but to resist the temptation to accept every card that tells you that your approval is confirmed if you decide to apply.
Although millennials are a different generation considering there are far more options to borrow money than in the past, this can make it a challenge to keep on top of money management when you compare it to dividing out a pile of cash at the end of the week.
A good approach for millennials is one that has stood the test of time. Which is to build their credit profile with a single credit card and focus on managing their debt levels so that they are in line with income.
A different way of earning money
Another good reason why the millennial generation needs to keep a tight control over their finances is the fact that career paths are very different these days and the chances of working for the same company for thirty years like previous generations, are very slim indeed.
Not that this scenario seems to worry a certain percentage of millennials, as the lack of employment certainty has prompted a stellar growth in entrepreneurship.
This generation is defined not only by different attitudes and their relationship with money, they are also more likely to be confident enough to make their own career path.