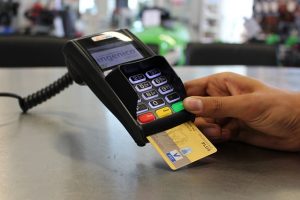 One of the greatest inventions will always be what we refer to as a credit card. Regardless of how much we make for a living or the percentage that is put into savings, there will come a time when we need more money than we have.
However, when not used properly or the way they are intended, these little miracles of plastic have the ability to send us into a financial crisis. If we are not careful, the enticement of their ability will lead us to use for want instead of necessity.
I don't want to give the wrong idea here, if you work hard for your money, by all means, you should make purchases that represent your effort and ability. As a matter of fact, using your credit card to make purchases that can be paid in full with a single payment can be a way of building credit.
There is even justification in buying something that will take you a while to pay back, as long as the payment will fit within your budget. But, you will need to keep in mind the other purchases that have been made that are still taking away from your monthly income. When these purchases begin to add up without being completely paid off, trouble could be on the horizon.
Facing the music
If you are one of millions of people who have allowed credit card debt to become unmanageable, you may be facing very limited options. If you have reached your limit on multiple credit cards, matters can be even worse. Your only way out may be to consider debt consolidation for all your credit cards.
A debt consolidation loan has many advantages, but it's not an overnight fix to your problems. It is going to take a while to clean up the credit mess that has been made. While this can be frustrating at first, things will become easier as more payments are made and you are able to begin seeing the fruit of your efforts.
How does debt consolidation work?
By using debt consolidation, you are able to address multiple creditors with one simple monthly payment. Because of this, you cut out a ton of the interest that is owed, allowing the majority of your money to be applied towards the principal of the loan.
The company you work with to begin paying off this debt will contact your creditors. They are usually able to make an agreement with the companies you owe, providing you with flexibility you wouldn't have access to on your own. This allows for the monthly payments to be adjusted, becoming more manageable for your budget.
You will need to keep in mind, debt consolidation is a service. Because of this, not all debt consolidation companies are the same. While there are plenty of these companies willing to work with you to improve your credit and eliminate debt, you need to make sure you are aware of the fees and charges of each company.
Don't allow yourself to fall into the trap of just assuming they are all the same. Spend some time doing a little research. Look for reviews of not only what their customers have said about them, but also what lenders have to say about working with the company.