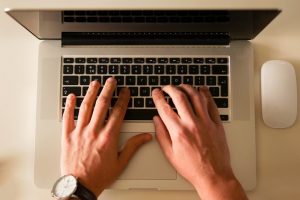 Most of the traders with plenty of experience in trading bonds, stocks, options and other kind of investments fail to understand that CFD trading at XTrade is pretty different. Not to say, that it's very difficult. It is just different from other types of trading. In-fact once you have got a hang of how it's done, it will turn out to be enjoyable and more profitable. The key is to read and research as much as you can. There are plenty of free resources and guides available on the internet which you can go through before you start trading. You can also go for paid guides, but it's recommended to start your research with stuff available for free.
Go For Imaginary Trades Before Starting With Actual CFD Trading
What XTrade facilitates are free tutoring programs to help you learn different methods of CFD trading. Choosing to go for imaginary trades allow you to open a free practice account to begin with. You do not have to invest money to do so, as the objective here is to learn how it works in a real time scenario. You can hone your skills through making observations and learning tricks of the trade without having to put actual money in it.
Trading in forex is considered relatively more speculative. You will be required to stay ahead of the game and research is the key here. You can never expect a zero risk situation to trade; hence, so long as you set a goal of being in a winning situation 2 out of 3 times, you are good to go.
Contracts for difference also known as CFDs on the other hand involves a lot of speculation. The investor buys a contract with speculation about a particular stock or currency going up or down without any ownership of the underlying asset. In CFDs high leverage situations can be quite tempting; however, you shouldn't fall for them until you have given enough time to understand the workings of the market.
Since, it is all about a contract agreement to pay for the rise or fall of a stock or currency, with proper research and market analysis you can make significant profits. On the other hand, if things go awry, you will be liable to pay the difference. As a golden rule, if you keep it profitable in majority or trades and curb the amount of losses, you are on a roll.
Benefits Are Gained Through Leveraging At XTRADE
Benefits are gained through leveraging at XTrade and since the contract in CFDs is based on the difference, one can take a big leap by going for a bigger investment, but it also involves the risk of losing the entire capital. Stocks on the other hand, in the worst situation if go down, the ownership is yours and you can patiently wait for the moment for them to go to up to save you from potential losses. Forex CFD trades are not held for a long time and you either make profits or pay for the losses the same day and get over it.
Watch out the market, the underlying reasons bringing about the rise and fall and make investments carefully.