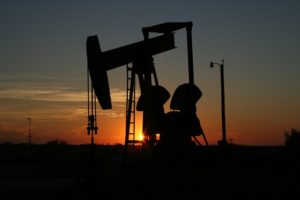 The price of oil has been of more interest than usual over the last couple of years, as it has fluctuated much more than it normally does. For most of the last ten years, oil prices have remained stable – at around $100 per barrel – with the occasional slight spike. In 2014, however, oil prices began to fall because of global oversupply, from Saudi Arabia in particular, and also because of the shale boom in the US.
New lows
At some points prices reached lows of under $30 per barrel, which led to several meetings of the Organisation of Petroleum Exporting Countries (OPEC) in a bid to agree to a cut in oil output. OPEC is a conglomeration of the world's largest oil-producing countries and under its umbrella they work to standardise and stabilise oil prices across the world. Unfortunately these meetings failed to come up with an agreement, but over time oil prices rose slowly and now prices are around $50 per barrel. The $30 lows were probably the cheapest oil NI buyers ever had access to, but all good things have to come to an end.
A good compromise
In October, OPEC finally agreed on a small cut in output and production, which caused global oil prices to rise by 6%. This rise is likely to be just a reaction to the news rather than any long-term trend, however, as the news wasn't expected. This production drop will have an effect on oil prices in the mid- and long-term, though.
While some oil and gas analysts have said that they consider big price rises to be unlikely, others are looking ahead to more announcements from OPEC. OPEC sometimes has difficulty forging agreements between its member states because they can all benefit individually from raising production, but to drop production requires all the members to agree. They have to agree not only to drop production, but also on how much to drop it by. October's cut was only an interim agreement too – more clarity is expected by December.
A small cut
The deal that's on the table right now actually proposes quite a small reduction in output – from 33.25 million barrels to 32.25 million barrels per day. Many oil and gas industry experts see this is insignificant, as it's the sort of drop in output that can be expected from minor geopolitical disruption. Recent unrest in the Niger Delta caused a similar drop in production and was one of the reasons oil prices climbed back up to $50 per barrel. The chances are that if the OPEC nations can all formally agree on a cut of around this size, the impact upon the market will be small. The price of a barrel will probably rise to no more than $60 at the outside.
It's important to find a good dealer
Prices may well be set to fluctuate and rise in the coming few years, so this is why it's important to find a supplier that is committed to bringing the cheapest heating oil to its end-users.