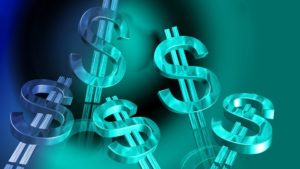 Many people are involved in market trading globally, with multiple markets to choose from. Spread betting, although similar to market trading, offers a slight alternative, and is actually more advantageous in a number of ways. This short guide will look at how you may be able to benefit from spread betting.
You Never Own the Asset
Spread betting involves investing money in market movements rather than in assets themselves, meaning you never actually own the asset you invest in. This means you can invest in the confidence your investment will never being classed as 'trading' (which has its advantages).
You can also make money from an asset falling in value as opposed to rising, as you are investing in its market movement rather than its value. This widens your options when investing, making way for greater diversity in investments.
High Leverage
The level of leverage which spread betting offers is often one of the most attractive elements to investors, as it means you can control large volumes of any given asset with a relatively low amount of money compared to regular trading (depending on the leverage offered by the broker).
This means that profits can be greatly magnified if leveraged investments are successful, as market movements in your favour will return money from a much larger volume of assets. On the flipside, unsuccessful investments can lead to greater losses, so it is important to consider levels of leverage carefully.
Save on Tax and Commissions
Another advantage of spread betting is that you can take home more profit as a result of being exempt from both Stamp Duty, which stands at 0.5%, and Capital Gains Tax. Both of these would apply to profits from normal market trading and dividends, and it can be frustrating losing money this way.
If successful with investments, you will have more money to take away or reinvest, and being able to make potentially large profits which are not classed as income is certainly a rarity.
Apply a Stop Loss
Any tool which can help you limit risk in a venture such as spread betting can be extremely useful, especially if you want to end up with a profit in the long term. Stop loss orders are one such tool offered by spread betting brokers which allow you to set a cap for losses if the market moves against your bet.
This means you can essentially instruct the broker to sell your assets if they fall below a value of your choosing. This is crucial for risk management, as it means you can control the risk of each individual investment that you make, whilst still being in with a chance of making a decent profit.
Spread betting is geared towards those investors who are looking to take slightly more risk to maximise their reward. With high leverage and no tax paid on profits, they offer access to a huge amount of markets, with the ability to diversify investments to reduce risk. Do further research on this form of investment to ensure you are well informed on the technicalities.