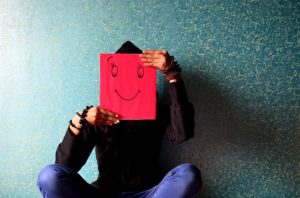 Here is an explanation of the different categories of Forex Traders.  We will try to examine who they are and why they are trading in this market.
BANKS
Banks all over the world trade currency with each other.  There is an interbank market and that is where the overwhelming majority of Forex Trading takes place. These banks trade with each other through electronic networks.  The larger banks account for a tremendous percentage of the total amount of currency trades in the world.  Some of their trading on their own behalf and some is on behalf of their customers.
The Forex Market is completely based on supply and demand so large banks buying and selling currency can have a very influential effect on the price of that currency.  By doing these large buys (or sells) banks can make the bid/ask spread what it is.
CENTRAL BANKS
Central banks are very influential in the Forex market.  Central Banks act in the Forex market for the purpose of stabilizing or increasing the value of their own country's currency.  They adjust interest rates in their own countries and it has a significant effect on the world Forex market because that either raises or lowers the value of that country's currency.  Central banks can also act for the purpose of realigning exchange rates.  If a country's central bank determines that their currency is either worth too much or too little they can arrange a very large trade that will alter the prices in the world currency market.
LARGE COMMERCIAL COMPANIES
When a large company needs to spend money in a country that is not the one they normally operate in, they might have to purchase large amounts of that country's currency in order to  do business.  When a company opens factories in China, they will buy Chinese currency or CBY.  A company might need Japanese Yen to buy Japanese parts for their stereos or computers.  When companies buy and sell each other, they also might need to purchase large amounts of currency to complete the transaction.
INVESTMENT MANAGERS OR HEDGE FUNDS
In addition to just buying and trading currency on behalf of many smaller traders, investment managers are buying and selling other investments like securities.  When a large firm is buying foreign securities or futures, they will need foreign currency to do it.  This makes investment firms one of the largest sectors in the Forex market.  Hedge funds can trade currencies for speculatively as well.
RETAIL TRADERS
This means the little people.  You and me and my neighbor and your cousin.  Anyone who wants to trade in the Forex Market on their own or as a customer of a small brokerage.  People who think they can understand the market, come up with a trading plan and make money.  Interestingly enough, the little guys make up a pretty small percentage of the world Forex market. It might not seem that way with all the hype, and publicity that individuals trading Forex has gotten but it is the reality.