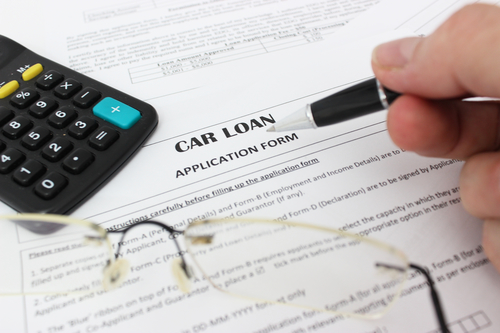 Buying a car is an exciting experience, one that everyone dreams about when they're young. But when you're an adult trying to buy a car with little to no credit, that experience is more like a nightmare. Although it may not seem like it is possible to get a good car loan with nonexistent credit, it is achievable if you ask the right questions and know where to look.
How long will the loan be active?
Before pursuing a loan, it is important to crunch some numbers and make some decisions. The first thing you should ask yourself is how much you can afford to pay each month and how long you are willing to pay it. You want to be sure the payments are reasonable and within your means. Don't overestimate, but you want to pay as much as you can without setting yourself up to fail.
If you decide that a longer auto loan (more than six years) is best for you, know that your monthly payments will be lower, but you will end up paying more in interest over the life of the loan. Choosing a longer loan also means you run the risk of falling victim to depreciation. This means you could end up owing more on the car than it is worth, or the dreaded underwater scenario.
Do you have a co-signer?
If you alone do not look appealing on paper, adding a co-signer to the loan, like a spouse or parent, can make you look a lot more attractive to lenders. With a cosigner, the party lending the money has more options for recovery outside of the borrower. Essentially, if you have someone with good credit willing to vouch for you, you are more likely to drive away in a new or used car. However, you have now made that individual as equally responsible for the payments as you are.
Who will lend to you?
Don't give up on a bank loan until you've actually tried. Know that you are more likely to be approved at an institution where you already have an account. If you are not approved the first time, it may be worth your time to wait and apply again a few months later, particularly if in those months you can demonstrate steady employment, change in income or steady credit payments.
If you have no luck at a corporate bank, try for pre-approval from a credit union. Credit unions are capable of making personalized decisions, especially if you bank there. A bonus is that credit unions tend to offer lower interest rates than banks, and they do not follow the bank's tiered rate system, so your interest payments will be the same as any other credit union member's, regardless of your credit score.
Another option is to go with a dealership that caters to customers with little to no credit, such as DriveTime. Its website states that it has approved over 2.5 million people and sold over 750,000 used vehicles to people with no or bad credit. It claims that it works with all credit types, so you are more likely to get approval.