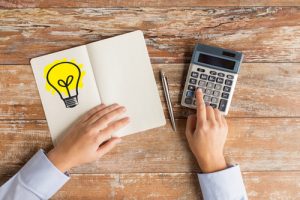 The death of a spouse or long-term partner consistently ranks among life's most stressful events. When your spouse dies, you may be too overwhelmed to consider financial woes. But eventually, you'll have to weigh whether and how you can pay your daily expenses.
As one of the last generations in which large numbers of women eschewed paid work in favor of raising children, many current female retirees face a number of financial concerns. The good news is that a large number of programs pay survivor benefits to spouses—even those who never worked outside of the home. Whether you are male or female, you have a number of options to cover your expenses in the wake of your spouse's death.
Social Security Benefits
Social Security benefits for surviving spouses operate according to a credit system. Workers can earn up to four credits per year. The younger a worker is at death, the fewer credits he or she needs for Social Security to then transfer to his or her spouse. No worker needs more than forty credits—10 years of work—for a spouse to begin receiving benefits. You'll be able to get more money if your spouse has reached full retirement age. You will also need to apply for benefits over the phone or in person. The amount for which you are eligible greatly varies, but is typically some portion of your spouse's wages upon retirement.
Military Benefits
Even if it has been years since your partner served in the military, a number of generous military survivor benefits are available. You may be eligible for health and dental coverage, as well as counseling if you struggle with your spouse's death. Perhaps most importantly, a number of military pension programs offer a variety of cash benefits. The amount for which you are eligible depends on a variety of factors, and you will need to apply for benefits.
Pensions
Fewer workers than ever before receive pensions, but current and soon-to-be retirees may still be covered under pension programs. The specific benefits to which you are entitled under your spouse's pension program depend upon the terms of the program. If you're nearing retirement age and contemplating choosing among a range of retirement or pension packages, this is one issue you might want to explore; after all, some pensions end at the death of the recipient, while others offer generous benefits for families. If you're unsure how much you are eligible for or are having to fight for your pension benefits, consider talking to a wills and estates lawyer, or an attorney who specializes in pension and death benefits.
Home Sales
Ownership of a jointly owned home—or a home owned individually by your spouse—will automatically pass to you in most cases. The spouse is the automatic beneficiary in most states where a person dies without a will. And if you co-owned the house, you likely have a right to it even if you're not listed in the will. If there is any doubt, check with a wills and estates attorney, who can more specifically advise you of your rights.
If you are over the age of 62 and own your home, a reverse mortgage can give you rapid access to tax-free cash. You'll be allowed to continue living in your home, and won't have to repay the loan as long as you do so.