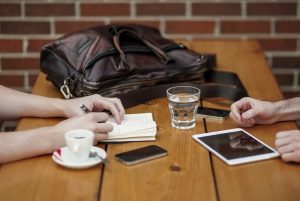 In any type of business, automation can save you time and money as it has become more accessible than before – however there are some small businesses that are still lagging behind or slow to adapt to this new technology. Shifting gears from manual to automated is no easy task – you would have to allot some time, understanding and training to have it successfully incorporated into your business.
There are a lot of missed opportunities when it comes to automating systems as some entrepreneurs are only focusing on marketing automation. When you automate across your business, you can make work a whole lot more efficient as it offers a lot of business processes you can improve on.
So what are the best automation platforms for small businesses? Here are several tools that can benefit your business:
Automating reports. There are tasks that you can schedule to be emailed or even sent via printer especially when it comes to your business key performance measurements. This could be your turnover, credit notes or invoices, cash receipt reports and bank balance – you can have this information automatically sent to you or the person in charge for this.
Automating product re-orders. If a product is not in stock or if a customer orders a special item, it can be easily forgotten who ordered it when the product does come in stock. If you incorporate a system such as a projector professional services automation where you can track down who the order is for, proper billable and invoicing, there will also be no need for a double transaction either.
Automating alerts. As a business owner, you should take advantage of the opportunity to increase your sales. There are systems that can alert you when an order hasn't been picked up or delivered yet and even when a quote hasn't been followed up yet.
Automating product orders. You can be costing your business several thousands if you still do manual product stock management, especially if you are a growing business. When you incorporate an automated system that knows when you should restock and recalculate your products, you can utilize your supplier's time and optimize your stock holding based off previous data. This means that you can improve your customer service and increase your cashflow at the same time.
Automating with credit card terminals. A lot of customers don't carry cash nowadays. You can speed up your sales while reducing human error by using this type of system and payment can be handled seamlessly.
Automating systems are designed on what people want in their mind for easier processes and convenience. The best way to discover the best automation platform for your business is to gather information from your employees – they are the ones who has a hands-on experience on tasks and processes that needs improvement in the business. You can also get feedback from your customers, users and clients – do they have negative experiences that will make them abandon buying from you or is there something that takes too much time and effort that can be improved on?
Once you take those steps, take note of those competitors that have shown significant business growth – chances are they have incorporated an automation system that goes with their business seamlessly and once you discover the best platform you can integrate in yours, you can reap the same benefits.