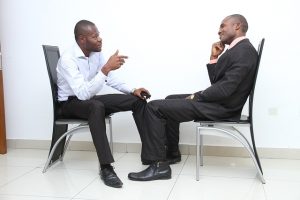 Most people have walked into their workplace at one time or another and imagined how they would run a business if given the opportunity. If you found yourself facing the opportunity to buy out your current company, would you be ready to put your money where your mouth is? For some employees, these leadership visions can turn into a reality.
The transition from employee to owner is a daunting and sometimes overwhelming one. Having the right plans in place before making the transition and ensuring all loose ends are accounted for can help facilitate the change. If you've recently come into a position of ownership, or are strongly considering it, take these steps to prepare yourself and your company:
Don't Be Afraid to Innovate
Transitioning to business owner means putting in place new and fresh ideas. Oftentimes, new owners have a tough time putting these innovations into motion, especially if they have minimal managerial experience. If you've recently stepped into a position of authority, don't let your doubts get the better of you. Think of some innovative ideas to put in place and stick with them. You may find that once the ball is rolling, your colleagues will hop on board too.
There are many areas for you to push innovation at your company, as one Inc. contributor writes. Here are five tried-and-true areas to work on, made famous by economist Josef Schumpeter:
-New products
-New production and sales methods
-New markets
-New supply sources
-New industry structures
Cover Your Tracks
This is crucial to a smooth and seamless transition. Consider all the roles and responsibilities you had before becoming owner, and make sure that these are handled before making the immediate jump.
Things like hiring and training a replacement, leaving no ends untied and communicating thoroughly to your colleagues can make for an effective move from employee to owner. Prior to stepping out of your previous role, come up with a plan that will minimize any potential gaps that could come from the transition.
Be Open and Honest With Employees
Maintain an open and transparent relationship with colleagues who will now be your employees. Considering you had likely been working with them for some time, a sudden move into a place of authority shouldn't alter the workplace dynamic.
Keep them in the loop about new ideas, ask them for their insight and make sure they know that your transition to business owner won't change your relationship with them. You may find that some of your former coworkers have a difficult time accepting the changes that are happening, but keeping them in the loop will ensure that this reluctance is only temporary. 
Re-Evaluate Business Operations
Stepping into the ownership role means taking the reins on the business, and making sure everything is running efficiently. You may find that the previous owner may have lapsed on key operational factors, so reviewing everything from the onset is crucial. If these important components continue to be inefficient, it can have negative impacts on your newly-acquired company.
Certain things such as client relations, monthly expenses, or general liability insurance may be outdated, so make sure to re-evaluate these factors upon assuming your role. This can help your new business streamline costs from the get go, and ensure that all bases are covered when it comes to company operations.
Making the switch from employee to business owner is something that many have done successfully. If you're facing this opportunity, there are a few things to consider before jumping into your new ownership role. Fill the gaps, plan ahead and implement innovative ideas for the best results.