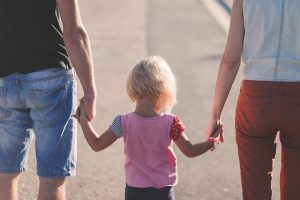 Your family budget is likely to be one of the most important things that are on your mind each time you open another bill.  The internet is littered with so many articles on how to plan a budget or living on a budget.  Besides being able to get into the mindset that you always have enough money, or that you need to work more, there are ways that you can plan a budget like a pro and we are going to outline a few of those right now.
Most Important – Note All Income Sources
This might be the most obvious thing, but at the end of the day, there is no way that you can budget without knowing where all the money is coming from.  Take a minute and write down all of the ways that you and your family make money each month.  Of course, this could be as easy as noting your job, but some people do odd jobs on the side or have other passive income they should be considering as well.  Include everything, like tips, alimony, pension, social security, and even child support.  Do not forget anything and if you need someone to double check, that is highly recommended.
Get Those Expenses Figured Out
When you take a minute to look at what you spend each month, there will be the big ones that stick out to you.  Mortgage, groceries, and car insurance are a couple that immediately comes to mind.  There are always expenses that fall through the cracks and those should be noted as well.  Remember the fixed expenses, as well as the variable ones like your electric bill and groceries, which change each month but are still expenses.  Again, make sure to double check your list.  Leaving anything out, especially something major can impact the end result of your family budget.  At the end of the exercise you might feel like you could go earn an online masters degree in accounting, but if that is what it takes to get your budget under control, so be it.  Earning an MSA degree online is easier than ever before.
Adjustments Will Be Needed
When you sat down to pretend that you are an accounting wizard with your finances, you knew that in the end you were going have to make some changes.  Once you have all of the income and expenses figured out, it is time to see where you can make these adjustments.  Things like your cell phone plan, cable bill, or even going out to eat each month can all be adjusted to save you a little more money.  Take your time and plan accordingly.  Some adjustments can be made one month and changed, or swapped with different adjustments the next month.
Spending less money is never much fun, but when you are trying to get your family budget under control, fun is not always part of the equation.  Put small limits in place and see how planning the budget and sticking to it can really make you feel like a pro!