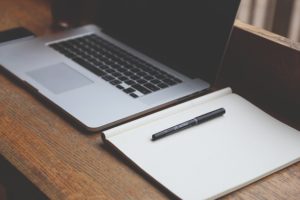 Online banking solutions open up a range of options to banking customers through the convenience of an online interface. They ensure that customers can access their bank accounts anytime. Online banking is not dependent on geographic location and ensures the security of all online transactions.
Internet banking solutions are designed to ensure that anytime-banking is available to their consumer base through a computer, mobile device or smartphone. The convenience of online banking solutions enables the most efficient approaches to bill payment, balance checking, and fund transfer.
Overview of Advantages Related to Online Banking Solutions
Online banking solutions are fast replacing traditional banking globally. This trend is an outcome of a number of advantages that Internet bank solutions offer customers:
24/7 Availability – The service is available 24 hours a day and seven days a week, extending maximum convenience to the customer. Whether customers are looking to manager personal finances or corporate transactions, the availability of online banking services creates maximum flexibility to ensure smooth execution of financial transactions
Free of Charge – Online banking solutions are typically deployed as free services to existing bank customers. Whenever a bank rolls out an online portal, customers are not required to pay any extra fees. A simple registration and request for authorization at the local bank branch is enough to initiate the online banking process
Access to Online Statements Anytime – Banks allow customers to view and print online statements anytime through their web interface. Online banking solutions generally offer both summary and detailed views of transactions
Effective Management of Finances – Customers find themselves in greater control of their finances when they use Internet banking features. The primary enablers for the management of finances include mobile access for more clarity about transactions executed, timely alerts with important information such as low account balance, and monitoring features for customers' spending patterns through a number of options like virtual wallets. These features offered by Internet banking platforms help make customers more financially secure and prudent
Greater Convenience and Efficiency – Customers get to work with greater efficiency since they can check balances and request account statements on the go, fulfilling financial obligations without a single visit to their bank branch
Secure Fund Transfer – Wire transfer is hassle free with the help of online banking solutions. Customers can simply transfer funds anywhere in the country or even globally by filling in a few required details about the recipient and amount.
Bill Payment – One of the most important benefits extended through online banking services is automated bill payment. Bill payment is simplified by internet bank solutions through the available database of companies. Online banking also alleviates worries related to a cheque being lost in transit. Customers can easily select and add Payee information, such as the company name and account number. Customers only have to take care of a nominal fee in the form of convenience charge from the Payee company or for debit or credit card usage. Online banking services also allow recurring payments to happen without the intervention of customers.
Financial Application Integration – One of the most popular features of online banking is their ability to connect several different financial applications to the core online banking application. Customers can easily accomplish budgeting, scrutinize their spending patterns, and carry out several other financial management functions through their favorite application interface without having to log on to the main banking website.
Effective Loan Management – Most banks also provide loan and mortgage management features through their online interface, enabling on-time payments. Customers are served with relevant reminders to make sure they do not incur additional costs for missed payments.
Online Banking Advantages for Businesses
Online banking also translates into several business benefits for the banks themselves. One of the main advantages it offers to the bank is in terms of serving as a viable platform for the launch of a new product or service. Banks need not worry about marketing their products and services to their target market as a separate business operation. The availability of online banking solutions makes it possible to simply include their offering as part of the online interface itself.
Internet banking solutions can be used to market all products and services offered by banks through their online interface. This feature enables customers to apply for a specific product or service from any location. This facilitates more consumers to opt for their product or service, allowing higher profit margins for banks.
Disadvantages of Online Banking Systems
Similar to several other Internet-based offerings, online banking solutions also suffer from certain disadvantages, such as:
Identity theft is a common concern for internet bank solutions. In spite of the several layers of security measures implemented by the banking system for secure online access, there is still a significant risk related to the theft of consumer information, which might result in considerable losses
Online banks cannot always be available as a 24/7 service, since certain transactions might be subject to certain constraints and might not be committed to the database immediately. This means that customers might not be able to carry out entirely paperless transactions. When delays are anticipated, customers might have to retain a record through the use of e-receipts
Some virtual-only banking solutions might not be the ideal answer to your financial management problems. Although online access is the preferred method for financial management, it might not the most viable method in the absence of a brick-and-motor bank branch, since there is no method to ascertain the background and legitimacy of the banking or financial institution.
In spite of certain disadvantages, online banking is certainly an indispensable trend for the future. They will only improve in terms of security, features and availability.
Banking solutions deployed over the Internet will make it possible for customers to engage in both online transactions and pave way for several non-transactional activities, including accessing online statements, placing a request for a cheque book, easily carrying out payments, requesting financial services available through banks and instantly updating contact information.