Blog Post of the Week! from Daily Money Shot
"Coaches are like ducks. Calm on top, but paddling underneath. Believe me, there's a lot of leg movement." – Ken Hitchcock, pro hockey coach.
Minions,
If you pass Average Joe's World Headquarters, everything seems peaceful, but take one step inside and you'll see interns scrambling everywhere. We have some great news to share:
- Like clockwork (ha! If you read this blog frequently, you'll know just how sarcastic that comment is…), our podcast WILL debut on Monday.
- We've been picked up for distribution by Demand Studios. Hello to all of our new readers! Welcome to our little personal finance show. Demand Studios works with groups as diverse as Rachel Ray, USA Today, Tyra Banks, Lance Armstrong and now AverageJoe. Pull up a chair and grab a drink.
- We're working on a third networking deal. I can't talk about it more, but there's lots of paddling….
But, you aren't here to hear about how we're flogging interns to work harder. No, minions, you want a Blog Post of the Week! winner, and we plan to give it to you.
And Now….The Award Winner:
Your winner of the soon-to-be-esteemed Blog Post of  the Week! comes from Jana at Daily Money Shot, and is called Confession: I Don't Understand Investing. As a recovering financial advisor,I was attracted to the fact that she admits to being the person I often saw behind closed doors about 15 times per week: someone who really didn't know much about investments.
Lots of people don't know investments, but few are open to admitting it like Jana has. Few people know about investing. They try but it's so flippin' boring and dry….
I know that this type of person is out there, and they're far more prevalent than the people who want to argue semantics about Roth IRA conversion strategies or MPT statistics. They don't comment on my blog, but they're still who I'm writing for. If you're that person, I hear you. Jana has a great blog partly because she admits stuff like this that many others are thinking.
Thanks for the great read, Jana. As you may already know, your prize is that I'll let you print this off and place it carefully on your refrigerator.
8 More Blogs You Should Be Reading But Probably Aren't So I'll Remind You
I feel strongly that communication is the heart of any budget, so it may not be surprising that I enjoyed Erin Shanendoah's fun week of posts at The Dog Ate My Wallet. I especially enjoyed Layers of Complication, though her contributions for the whole Women's Money Week 2012 have been an outstanding read into someone's personal financial situation.
Sam from Financial Samurai makes a hilarious case for changing our economic system in America. I know you don't believe that I'm a sarcastic SOB…., but it's true. Tax Rates Based on Work Ethic Shall Fix the World is wonderful. It gets even better in the comments….
Dr. Dean proves that he actually IS a medical professional (and not someone who just plays one online) in the Millionaire Nurse Blog piece Statins and Diabetes: the Real Story!
I dig the Squirreler's blog, but it's lightening in a bottle when you put Michael from Money Beagle in the Squirreler chair for Tax Refunds are Not Taboo. It's a good second look at the prevalent "refunds are bad" thinking.
American Debt Project has a fun debate going on about Frugal/Cheap or Resourceful/Smart? A Debate on Semantics. Is that guy who undertips and never buys new clothes your hero or Scrooge?
Karl at Cult of Money tells you to Play Your Finances Like a Video Game. I'll admit, there are days I feel like my net worth is Pac Man being chased by those ghosts…..what are they called?
It'd be a huge mistake to not mention my friend Kamara at theModernFinancial, and her post Having the "Talk", the Money Talk. It was awesome writing guest posts for her for two weeks, and we're glad to have her back, and with an important post about a VERY important discussion for couples.
…and finally, here's a wild story to cap our week of reading at Simple Island Living about emergency fund…natural disaster fund? Wow! It's a frightening tale, with some good financial questions attached.
Did someone say finally? I always throw in an extra one, don't I? This week can't be the exception. I like HGTV, We're In a Fight! at Small Budget Big Dreams.
Random Notes to End the Week Without a Flourish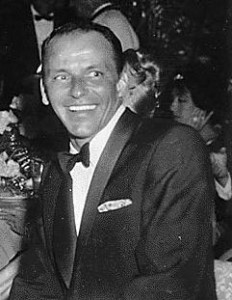 I know I promised only eight blogs, but I have to tell you I've had so much fun reading the blogs at Tackling Our Debt, See Debt Run, GenYFinances, evolvingPF, and WorkSaveLive as well. They're all bloggersI've just become familiar with in the last few months. They all support what we're doing here and have interesting stories I've enjoyed reading each week. You should, too.
I love writing when it's raining. Here in east Texas, we've had a serious drought for some time, but right now it's raining hard. I've grabbed some coffee, turned Frank Sinatra on low and I'm listening to the dripping outside the window behind Frank's soulful croon…..
Next week on the blog: more Roth IRA tips from theOtherGuy, I'll talk more about hiring financial advisors. I've heard someone talk about a podcast, and of course, our Cuppa Joe discussion will move to Thursday now.
…and that'll bring us right back here tomorrow to award another winner. But for now, read Jana's Confession post. You'll love it.
joe