Blog Post of the Week! By Frugal Portland
Dear Minions,
I needed a break this week from serious-ity. Sure, I love reading fourteen posts about buying, fixing up, selling, evaluating and cleaning houses, but this week I was looking for something different.
You see, I'm BACK in the Midwest because my renter moved out and I'M getting a house ready to rent.
off topic rant: could somebody turn the air conditioning on here? I don't need Texas-like weather. I escaped to get a little cool air. 100 degrees today. Ouch.
I'm replacing the roof, painting, buying appliances and new blinds, refinishing floors AND doing some yard maintenance.
So, none of the real estate posts win, although I've read each one voraciously, and listed two below that I especially enjoyed.
Let's Award an Award to An Award Winner
I'll describe Kathleen's post in 4 words: hi-lar-i-ous.
It seems she was on a plane. On that plane there was a catalog for….drum roll….Sky Mall!
Hell yeahs!
So she whipped out the credit card and bought a deluxe backgammon set with actual, living little people as the pieces.
Winning!
Sure, she can't pay the rent anymore because it cost $242,000, but it won't matter because she'll have new friends AND a game to play with them.
Okay, most of the above doesn't appear in her story…but I'll let you take it from here:
FrugalPortland: My Sky Mall Wish List
Congratulations, Kathleen. Here's your well-deserved prize:
You may print this and place it carefully on your refrigerator.
8 Other Blogs You Should Be Reading But Probably Forgot So I'll Remind You
A Blinkin's romantic story about how he proposed has an Epic Part II at Funancials. If anyone was going to wrestle the HUGE top prize from Kathleen, it would have been him and this post. If he'd purchased the automatic wedding dispenser from Sky Mall for $126,000 and used it to propose, he might have won. Instead he only went for the $200 new tennis rackets at Dicks. Tough break, dude…
My Family Finances has an interesting piece using economic principles to put more money in your pocket. Ttitled Two Ways to Save (and Make) More Money in Less Time, Using Principles of Economics, it's an actionable post. Follow these rules to put some jingle in your wallet!
Here are two posts that make a good pair. TB at BlueCollarWorkman is ready to try Starting a Blue Collar Business…Full Time and is looking for help. He wants to stop working for the man. That's where Anthony Thompson at Joyful Self Manager swoops in and presents the Reasons You Should Celebrate Losing Your Job.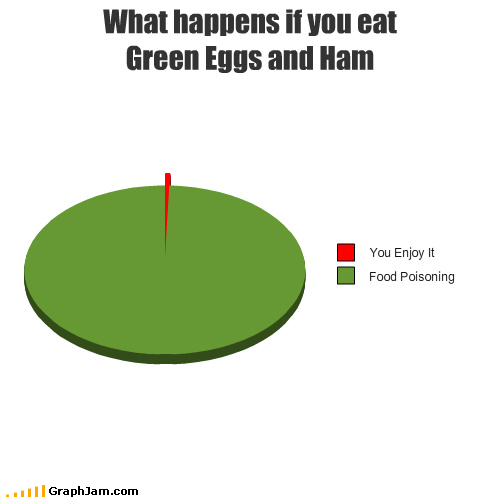 Sometimes the comment sections of posts are as good as the initial offering. Check out My Journey To Millions post What the Hell is Wrong With Some People? Emergency Funds vs. The Smart Phone. Evan has an interesting point, which is followed by some truly creative comments.
I hope the people wanting to rent my house don't read Little House In the Valley's Buy to Rent Ratio….but you should if you're making this important decision which is best for you.
I'm all about eating AND about money, so when Jana at Daily Money Shot combined the two, she found her way into our list. Enjoy Using Family Meals For Financial Lessons.
…and without further ado, let's check in on Dr. Dean at the Millionaire Nurse Blog. If you've read this blog before, you know how much I distrust charts and graphs. Dr. Dean extends that to newspapers and magazines in the piece: Teaser Headlines: Don't Trust Them! He read a headline that sounded too good to be true and…well, you'll have to read the piece to find out more!
Is that eight already? I have about 40 more I'd love to share, but I won't overwhelm you. Great job this week, financial blogger community! It was a fun week of reading.
…and one last mention! Congrats to our friend Femme Frugality for hitting the One Year Mark with her blog. Stop by and congratulate her here: Happy Blogiversary!
Random Notes to End the Week Without a Flourish
I know we've promised The Diary for about a month now. It's coming. With the drive across country last week and the craziness of year-end sports, that hasn't gone as we'd hoped.
One area that IS going as hoped is our delightful new podcast, Two Men & Your Money. Check it out back here Monday. It's "in the can" as they say (somewhere…). You'll love show #1. One little preview: OG and I have never before taped in the same room. This show has us face-to-face. I know…I have goose bumps, too.
We've fixed some annoying site issues (buttons at the top worked, then didn't, then did), we've added better iPad and phone support so the site's easy on the eyes if you use those devices. We've also added Facebook "like" on the right column and adjusted the sharing buttons on posts to make them easier to use. I hope that helps you enjoy the site more. We're glad you stopped by.
Photo/Charts: Green Eggs & Ham: GraphJam; Butts: Asiatic League
j.