Blog Post of the Week by Careful Cents
Dearest Minions,
It's FRIDAY! That means that I 'm sitting in a Starbucks with a Venti No-Whip Chocolate Frappe Mocha Blend writing quality prose about other people's blogs. My hands fly faster on this keyboard and the little table shakes as my caffeine intake equals and surpasses the amount of blood in my veins.
Okay, you're on to me.
I have no clue if a Venti No-Whip Chocolate Frappe Mocha Blend is actually a drink, but it sounds scrumptious.
And it sounds like it costs about $7.95, which is why I'm sure Starbucks sells it for $39.95. So, if you must know, I'm at home in my Mr. Incredible pajamas, with a cup of cheap Joe.
There I go ruining the illusion of professionalism here again.
BUT! Let's get on to the show….the name of the game today is this:
Celebrate your wins.
That's what our friend Carrie Smith from CarefulCents does this week, and it's a big win at that.
After changing her ways from spender-girl to responsible, focused financial blogger, Carrie went on a tear to pay down her debt.
This week, she met her goal.
Carried paid off over $1,000 per month extra on her debt to bring it to zero in the last twelve months. She writes about it here: May Debt Goal Update: Auto Loan (I'm Debt Free!).
Congratulations, Carrie. I know you're happy to have paid down your debt, but I'm sure you're absolutely thrilled that we decided to hand you this award.
Well, truth be told, we handed you nothing. Zippo.
We've handed you the pleasure of printing this piece out yourself and placing it carefully on your refrigerator.
You are welcome.
8 Other Blogs You Should Be Reading But Probably Forgot About So We'll Remind You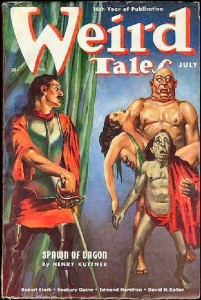 Our friend Paula at Afford Anything is visiting the fine city of Austin, Texas this week (not too far from us!) and discusses her travels in What the French Taught Me About Texas. I'll give you a hint: the French didn't teach her what Texas already knows about quality barbeque…..
While we're talking travel, Squirrelers wants to know how we're going to pay for it. Maybe with toll lanes on highways? Read Congestion Pricing: Paying Extra For The Fast Lane and weigh in yourself.
I'm always impressed when someone has the guts to try to launch a new product. If you want a good, pondering case study, read Failure to Launch at Edward Antrobus.
Partying always sounds like it'll cost a bajillion dollars, but Enemy of Debt gets it right in I'm in Debt But Party Like a Rock Star.
Jason at WorkSaveLive asks What Phase of Investing Are You In? Well, Jason, I'm in the "spend my kids inheritance" phase. Thank you for asking, and please pass me another doughnut.
There's another party going on at Bog of Debt! She's celebrating her anniversary and is bringing you along for the ride in Date Ideas that Are (mostly) Frugal. Congrats, BoD!
It isn't a Blog Post of the Week! without seeing what Dr. Dean is up to…this week I think your best bet is Retirement Savings, We've Got It All Wrong! although you can't go wrong with anything Cil and Dr. Dean write at Millionaire Nurse Blog….
I'm a fan of posts that show someone carefully weighing options. Just getting inside someone's head can give you clues about how you should plan your own financial picture. Erin at the Dog Ate My Wallet does just that in Exploring Our Options.
And finally, in the "Where Have I Been" department, I'm completely enamoured with the blog Indexed. It's been around for-ev-er and I just discovered it Tuesday. Check out Is That a Pulsing Vein in Your Forehead? for an idea of what this quirky, innovative site is all about.
Have a wonderful weekend!
j.
P.S. – There's still 10 days left in our podcast contest! Listen to the current episode for your chance to win.